EVENTO CANCELLATO
Piazza Chigi – Sala Grande
 Piazza S. Lorenzo, 3
23 Febbraio 2018 – ore 9-13
Formello (RM), Italia
Dalle 9 and 13 si discuterà di enormi opportunità di sviluppo economico, occupazionale ed affermazione dei diritti civili per i cittadini della Regione Lazio e l'Italia attraverso iniziative pubblico-private di largo respiro e ambizione per la catalizzazione di standards ed ecosistemi leader nel settore dell'avanguardia della cybersicurezza delle comunicazioni e dell'intelligenza artificiale.
Dopo edizioni a Brussels, New York e Brasile, la organizzatrice Trustless Computing Association terrà un primo evento a Formello in vista di una Edizione internazionale con prestigiosi ospiti a Maggio 2018.
Si discuterà di come si possano mettere a sistema (a) la leadership della Regione Lazio nella ricerca avanzata in campo di sicurezza* (b) l'eccellente qualità architettonica, paesaggistica, culinaria e climatica del Lazio (c) ed iniziative locali private di parchi tecnologici, incubazione e formazione, per produrre nella legislatura 2018-2023 eccezionali benefici per il territorio, ovvero:
Trasformare gli

enormi rischi occupazionali

di tali tecnologie un

cardine di sviluppo economico ed occupazionale

della Regione Lazio e dell'Italia.

Fornire un vantaggio competitivo per banche, imprese ed istituzioni

nella protezione dal crimine informatico proprio e dei propri clienti, anche in vista della direttiva GDPR.

Rendere il Lazio e l'Italia leader in EU per livello di adozione delle più avanzate tecnologie IT e IA

per l'efficientamento dei servizi pubblici, servizi sanitari, e la partecipazione dei cittadini.
PROGRAMMA
09.00 – Benvenuto del Sindaco di Roma, Virginia Raggi*
09.15 – Benvenuto del Sindaco di Formello, Gianfilippo Santi
09.30 – TBD
09.45 – Interventi: Cybersicurezza e IA – Minacce ad Opportunità
11.00 – Rinfresco
11.15 – Dibattito: 

Cybersicurezza e IA – Difendersi dal futuro costruendolo. Possibilità. Iniziative. Ispirazioni

12.30 – Chiusura dei lavori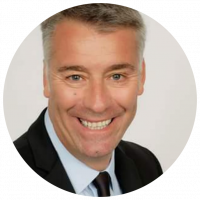 Gianfilippo Santi.
Mayor of Formello, a municipality of 13.000 inhabitants within Rome Metropolitan Area, home to the Formello Tech Park, with 2000 employed and 400.000 sq.mts. of office and laboratories. Formerly Head of Legal at Cooperative Credit Bank of Formello.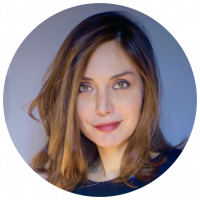 Journalist. Covering innovation, startup, blockchain, cybersecurity, and exponential technologies. Writes for Corriere Innovazione, Corriere Roma. Co-author of RAI   "Codice", first Italian program on exponential technologies. Consultant to Confindustria. Collaborates with TED events.  (Linkedin)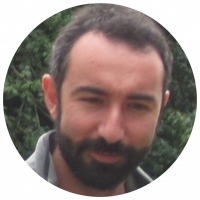 Councilor and former Head of Councilors of M5S Party at the Lazio Region. Former M5S candidate governor for Lazio Region (2013).Founder of Parelon, an open source e-participation IT service. Formerly Senior architect at IBM Italy. First underwriter of a 2014 Lazio regional law requiring "trustless computing" extreme transparency and audit of CPU and fabrication oversight for sensitive public e-services, and allocating EU regional R&D funds to cybersecurity and open Web. (Linkedin).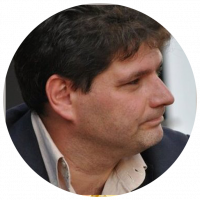 Vice-President of Lazio Region of the Italian Democratic Party (PD), and Member of its National Directorate. Undersecretary at the European Federalist Movement. Industrial Liason Officer at ENEA, Italy nuclear agency.(Linkedin)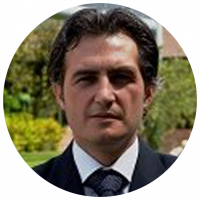 Scientific Director of Master in Sicurezza Informatica e Cybersecurity al Link Campus. CTO at CybSec Enterprise. Member of ENISA Threat Landscape Stakeholder Group. Former CISO at Bit4D, leading Italian ID tech provider. Editor at Securityaffairs.co. Formerly a senior engineer at ST-Microelectronics. (Linkedin)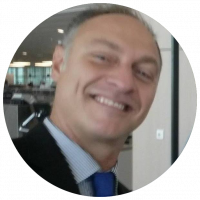 Ceo of TRUSTLESS.AI and Exec. Dir. of Trustless Computing Association,  General Director at Open Media Park and Trustless Computing Cluster and Campus, a planned tech park and public-private initiative in the Lazio Region focusing on leading-edge cybersecurity of communications and artificial intelligence. (Linkedin)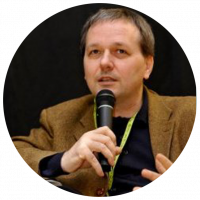 (Via video conference)
Deputy of the Italian Republic. Chairman of Steering Board of Italian Digital Agency. First signer of the 2014 national legislative proposal of "technological sovereignty and documented hardware"(url). Co-founder of the Italian IT security associations CLUSIT and AIPSI. Formerly professor of Computer Security. Formerly head of IT Section of the Italian main financial newspaper.(Linkedin)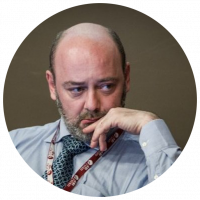 President of Security Brokers.The most famous Italian hacker for the last 30 years. Consultant and advisor to ENISA, Nato, Italian Ministry of Defense, United Nations UNICRI.(Linkedin)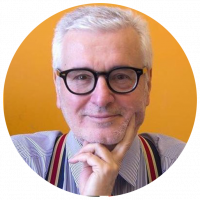 Leading Italian journalist. Editor at Key4biz, a leading Italian IT, and cybersecurity news agency. President of the NGO Privacy Italia. (Linkedin)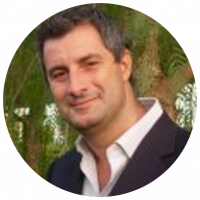 Manager of Technical Sales in Cybersecurity Europe for IBM. He has over 17 years of management and 27 years of experience in Cybersecurity. Domenico also cooperates with several Universities by teaching Service Management, Cloud Computing, CyberSecurity.
Domenico is former IBM Master Inventor with multiple patents and publications in several disciplines ( Business Processes, ROI, Messages and Collaborations, Networking … ). Author for the CLUSIT Report and on securityintelligence.com. Speaker.(Linkedin)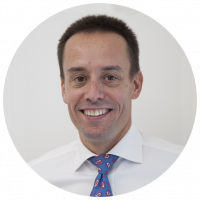 President of Clusit (Italian Association for IT Security). CEO of Partners4innovation S.r.l. (a subsidiary of Digital360 Company, listed on AIM, being shareholder and director). Lawyer. Technical Responsible of Security & Privacy at the Osservatorio of Politecnico di Milano. He is Adjunct Professor of MIP – Politecnico di Milano. (Linkedin)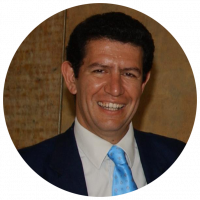 President of Club Dirigenti Tecnologie dell'Informazione (CDTI) of Rome, the most important ICT managers association (founded in 1984) in the italian capital. Professor of Sistemi Informativi Aziendali at Rome International University (UNINT). Former CIO at Gruppo Ferrovie dello Stato Italiane, Comune di Milano and Ministero dell'Istruzione., dell'Università e della Ricerca. Former Accenture and Cap Gemini partner. (LinkedIn)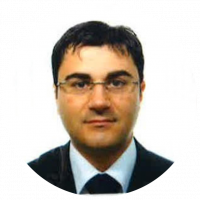 Service Manager ERP and BI applications at Italy largest IT company  Over 10 years experience as IT and IT security experts and project manager. Lives and resides in Formello. (Linkedin)
CYBERSICUREZZA & Intelligenza Artificiale:
DA MINACCE AD OPPORTUNITA' PER L'OCCUPAZIONE
Il mercato della cybersecurity è cresciuto di 30 volte in 10 anni, da $3,5 mld a $120 miliardi, ed arriverà a $220 mld nel 2020. Ciononostante, il costo del cybercrime continua a crescere invece di scendere: sarà quest'anno di $450 mld, ed è stimato da Juniper Research in $8.000 miliardi da oggi al 2022. 
Ne deriva che vi è un'enorme domanda inevasa di livelli di sicurezza e privacy più elevati ad oggi non soddisfatti. Dopo Snowden, Forrester Research stimò in $180 miliardi il per livelli di privacy che fornitori USA non potevano legalmente e plausibilmente offrire, ma nessuna nazione o regione si è erta alla sfida andando fino in fondo.
L'Intelligenza Artificiale è in crescita esponenziale da $643 milioni nel 2016 a decine di miliardi  di dollari nel 2025. Le tempistiche di tale crescita sono altamente incerte per il progresso dele tecnologie di machine learning ma anche, ancor più, perchè la mancanza di adeguati livelli di sicurezza IA non è solo un enorme potenziale costo sociale, ma è cruciale per la prevedibile tempistica – e sostenibilità – della effettiva diffusione commerciale di gran parte delle emergenti applicazioni di IA, che per lo più sono privacy-critical (sanità, istituzioni, sicurezza) safety-critical (veicoli autonomi, droni, robot,) o integrity-critical (finanza).
Altro ostacolo politico alla larga adozione e diffusione è la disoccupazione e redistribuzione della ricchezza derivanti dalla larga adozione della IA. 
Oltre a difendere il settore turistico, agroalimentare e poche altre nicchie, è necessario per il Lazio e l'Italia puntare a creare una sostenibile competitività globale in settori informatici che saranno dominanti, pena una grave marginalizzazione economica e culturale.  Dato il grave ritardo nella ricerca applicata, e il deperimento del suo tessuto economico innovativo è indispensabile partire dalla valorizzazione di quei settori nei quali si hanno diffuse competenze di ricerca avanzate, attraverso quello che gli economisti chiamano un leapfrogging (salto a rana).
Fra le iniziative che verranno presentare, vi sarà il Trustless Computing Cluster e Campus, in elaborazione da anni a Formello, nella Regione Lazio. Il suo innovativo Modello Politico Economico (vedi diagramma) che mira a realizzare nella Regione Lazio uno sviluppo economico ed occupazionale molto sostanziale, sostenibile ed equamente distribuito, attraverso la sinergia di 3 componenti:
(1) politiche all'avanguardia mondiale nella

sovvenzione alla ricerca con fondi POR_FESR

,

severità delle certificazioni di sicurezza

di ICT e IA per ambiti critici, 

incentivi all'adozione di ICT e IA

in ambiti critici.
(2) politiche di

riqualificazione professionale e reddito minimo

; e
(3) solidi e proporzionali impegni privati in forma di:

investimenti e co-investimenti nella ricerca,

 

localizzazione fiscale

, realizzazione di modernissimo campus d"innovazione, produzione e formazione, ed altre infrastrutture di classe mondiale.