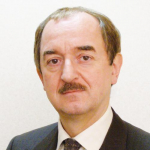 Dr. Gerhard Knecht is the Head of the Global Unisys vertical business unit for Security Services, and current advisor for Trustless Computing Association as well as their startup spinoff, TRUSTLESS.AI. He was in charge of over 160 staff in 8 Security Operations Centers (SOC) and global operations. He is Globally responsible for portfolio development, sales and pre-sales support, implementation and service delivery. As an enterprise services CISO, Dr. Knecht is solely responsible for Information Security in all Unisys Data Centers and Service Centers around the globe, reporting to the head of Global Service Delivery. He also invented and implemented the Unisys Security Implementation Methodology (UniSIM) and all its constituent parts, such as BeATo (Benchmark Assessment Tool) for Capability Maturity Assessments, as well as designing and developing the National Information Security Framework of Portugal. He was voted by SC Magazine and (ISC)2 one of the top 10 Influential Security Professionals in the UK, and holds a PhD in computer science from Innsbruck University, Austria, as well as sever other certifications and diplomas from various institutions.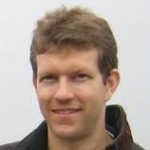 Adrian Perrig is a Professor at the Department of Computer Science at ETH Zürich, Switzerland, where he leads the network security group. He is also a Distinguished Fellow at CyLab. From 2002 to 2012, he was a Professor of Electrical and Computer Engineering, Engineering and Public Policy, and Computer Science (courtesy) at Carnegie Mellon University, becoming Full Professor in 2009. From 2007 to 2012, he served as the technical director for Carnegie Mellon's Cybersecurity Laboratory (CyLab). He earned his MS and PhD degrees in Computer Science from Carnegie Mellon University, and spent three years during his PhD at the University of California at Berkeley. He received his BSc degree in Computer Engineering from EPFL. Adrian's research revolves around building secure systems — in particular his group is working on the SCION secure Internet architecture.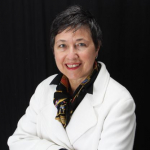 Monique spent 16 years at Cisco, where she became the company's first Services CTO and spearheaded Cisco's transition to services as the core piece of their offerings portfolio. After leaving Cisco, she founded The Humanized Internet, a non-profit organization with a mission to provide persistent, secure, global intelligent digital identity to the world's population. Monique has several patents to her name, amongst them "Cloud Framework for Multi-Cloud Extension" and "Deep Learning Bias Detection in Text". She is also recognized as one of the most influential technology leaders worldwide. Monique has earned honors that include Top 100 CIOs for 2016 (CIO.com), Top Women in Cloud Innovations Award 2016 (CloudNow), Top 10 Influential IT Women in Europe (Think Progress), 2015 Women of M2M/IoT (Connected World Magazine), and 2014 GEM-TECH Award (ITU and UN). Monique initially joined VETRI as an advisor. Upon the establishment of the VETRI Foundation, she took up the mandate as president of the foundation and in this role provides valuable guidance on strategy and governance.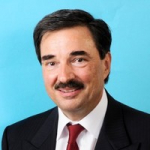 Chairman for Advisory Board of Advanced Cyber Security of the Swiss Academy of Engineering Sciences. He is also founder and Managing Partner of "Doerig + Partner Ltd", Management consulting with a focus to solutions in Information Security, Cyber security and Risk Management, Governance & Compliance. After having completed his studies in mechanical engineering and a post graduate in Computer Science and System Engineering, he gained a large amount of leadership and consulting experiences in international business and ICT projects as a Partner in Big 4 Audit and Consulting firms. He worked mostly in the Finance, Pharma, Telecom and High tech Industry. Mr. Dörig is a frequent guest speaker at Business, ICT and Risk Management related events. He acts as an expert in the Swiss Academy of Engineering Sciences and he is an advisory board member of the University of Applied Sciences and Arts Lucerne.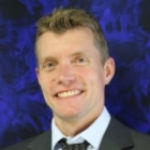 Vice President of Security Architecture of Credit Suisse. IT Security Expert with over 15 years of experience. He is a specialist in Smart Card Security, R&D, Side Channel attacks. Holds a Phd in Electrical engineering with a focus on embedded systems and applied cryptography.  Holds , CISSP,CCSP,CISA certifications. Has worked in Germany, Switzerland, UK, USA and Japan, in large and small corporate environment.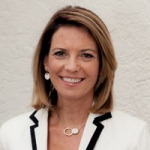 Member of the Board of Bank of Cyprus, LSE(BOCH), CSE(BOCH/TPKH), with focus on Digital Transformation. Chairwoman of Cyverse AG, a company providing best-in -breed Israeli cyber-security technologies to Global Corporates. Member of INSEAD Entrepreneurship Advisory Council; UNICEF Swiss National Board and the President of the Fund Raising Committee; Swiss Society for the Technion Institute of Technology, Israel; INSEAD Swiss Council; the World Economic Forum Expert Network; Serial entrepreneur, co-founded, scaled and successfully exited several international telecom operators and internet companies, active across Europe and Africa. She gave a TEDx talk in the Silicon Valley, and spoke in the WEF, the House of Lords, United Nations, the World Trade Organization, ITU, St. Gallen Forum, German Boards Conference, Danish Boards conference, and others. Featured on the Wall Street Journal, Financial Times, NZZ, Frankfurter Allgemeine Zeitung and DER SPIEGEL. Gained Award for Social Impact by Paul Biya, the president of Cameroon, Red Herring's Top 100 Europe Award, and Leading Entrepreneurs of INSEAD award. Holds an MBA from INSEAD and an LL.B. from the Hebrew University.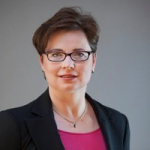 Annett is CEO and Chairman the Executive Board of Sberbank (Switzerland) AG. She spent her early career at Deutsche Bank and has over 25 years of experience in the banking industry. Before joining Sberbank, from 2015 to 2017 she was the CEO/Chairwoman and Chief Country Officer at Deutsche Bank in Moscow. Prior to this she had regional responsibility for subsidiary coverage teams in CEEMEA at Deutsche Bank. Annett has also held several positions in Corporate Banking and Coverage at Deutsche Bank in Germany and in Russia. Annett has a diploma in Economics from the Plekhanov Russian University of Economics, Moscow.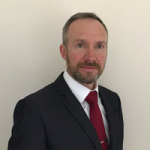 Innovator and technology evangelist, a cyber security expert with over 25 years banking experience. Currently head of Strategy & Business Development at TRUSTLESS.AI and CISO at Cybersec Innovation Partners. Formerly Global Head of Endpoint Security at HSBC – the World 2nd largest non-chinese bank – responsible for Endpoint (all platforms), Cloud and Virtualisation security and strategy globally. Savings of $3M per year by strategically reducing endpoint agent bloat. $4M reduction in support costs reducing service failures by 25%. SME for security solutions such as Crowdstrike, Menlo and Tanium, helping to shape and improve the products working closely with their development teams.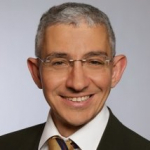 Special Adviser to the Swiss Federal Ministry of Finance. Formerly Head of the Secretariat of the Commission on the Future of Data Processing and Data Security of the Swiss Federal Council.. He spent many years working on ICT security, ICT risk management, data protection and ICT risk scenarios. He studied Eastern European History with a focus on medieval history. In 2013 he earned an MBA at the university of St. Gallen with a focus on Business Engineering and Change Management. He is a board member of the Information Security Society Switzerland (ISSS).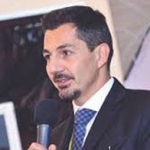 Marco Obiso is the Head of Cyber Security and ICT applications division at the International Telecommunication Union (ITU), the lead UN-specialized agency for ICTs and has been working in the field of Information and Communication Technologies for the past two decades. He has been operating in several ICT related domains such as network infrastructure development, system integration, application cooperation, IT Service Management, Internet governance and information security. He is currently facilitating the work of ITU in elaborating cyber security strategies and implementing programs and initiatives as well as leading the ITU's efforts on enabling the use of ICT applications, for the benefit of ITU Member States, including providing technical assistance in establishing capabilities and working to strengthen coordination and cooperation within the UN system.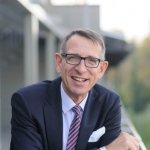 Chairman of Horasis – a global visions community dedicated to inspiring our future. Horasis is using its unrivaled history of partnership with corporations from emerging markets to create a powerful platform for cooperation between emerging and developed markets. The flagship events are the Horasis Global Meeting as well as regional summits focusing on China, India, and Southeast Asia.  Prior to founding Horasis, Dr. Richter was a Director of the World Economic Forum. He was Former Head of Department at Bosch. He has developed extensive experience and knowledge on the world's economic, business and political scene and of its key players. As one of the leading analysts of international business, he influences major business and governmental decisions with his public commentary. . He also lived, studied and worked in Asia for almost a decade, principally in Tokyo and in Beijing where he developed and managed European Multinationals' China operations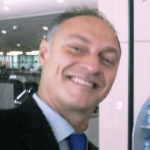 Executive Director of the Trustless Computing Association. CEO of TRUSTLESS.AI. Founder of the Free and Safe in Cyberspace conference series. IT security entrepreneur, expert and activist with 20 years of experience. Founded and exited e-democracy startup Participatory Technologies. At 4thpass, acquired by Motorola, he sold +$10M java mobile app stores, including to Telefonica. Founder of the Trustless Computing Association. Launched the Free and Safe in Cyberspace event series.As CEO at Open Media Park, he brought the valuation of the planned EU's 2nd largest IT/media park from €3m to €21m.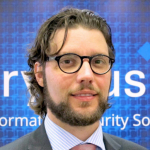 Roberto Gallo has a Ph.D. degree in cyber security, and is an H2 member. He has been working in the Information Security Industry for more than 18 years focusing on raising the bar on behalf of his customers. Leading a unique team at KRYPTUS as CEO and Chief Scientist, he has had the privilege to help his clients to stay protected and anticipate countermeasures for the future, advanced threats. As coordinator of the Cybernetics Committee at the Brazilian Defense Industry Association, he aims to transform the Brazilian Industry and Stakeholders into world class players. His personal skills and interests include entrepreneurship, business development, defense, awareness building, risk analysis, hardening, system engineering, complex system integration, architectural vulnerability analysis, and cryptography. Some of his information security projects include the development of the hardware security architecture of the Brazilian voting machines (T-DRE, Urna Eletrônica), with more than 400.000 devices manufactured, the development of the ASI-HSM, the HSM of the Brazilian PKI-root CA and the sole device with the highest Brazilian certification level (NSF2-NSH3, FIPS 140-2 Level 4 compatible), and the development of the first Secure Microprocessor of the south hemisphere, the SCuP, iv) LinkBR2, a secure airborne datalink solution.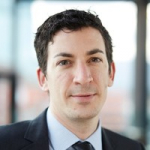 President of the Information Security Professional Association, the largest in Switzerland. Principal Cyber Security Consultant at InfoGuard. Former Head Security Governance</em> at SIX Group.