As in our EU and Latin American editions, this 1st US edition aims to catalyse a constructive dialogue and a wide informed consensus on the role of new international non-governmental standards and certifications for ICT services with ultra-high levels of assurance – for communications, constitutional lawful access and artificial intelligence – that are able to grant unprecedented and constitutionally– meaningful* levels of e-privacy and e-security to all, while increasing public safety and cyber-investigation capabilities.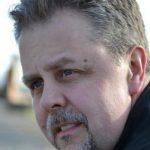 Executive Director of the IEEE Global Initiative for Ethical Considerations in the Design of Autonomous Systems. The newly launched Initiative aggregates top executives from leading global public and private AI entities to define new international ethics, standards and ultimately certifications for AI to promote the public good.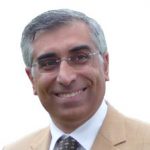 UN Special Rapporteur on the Right of Privacy. Head of the Department of Information Policy & Governance at the Faculty of Media & Knowledge Sciences of the University of Malta. Chair of European Information Policy & Technology Law within the Faculty of Law at the University of Groningen.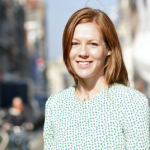 Co-chair of An Internet Safe and Secure Working Group of the Freedom Online Coalition. FOC is a group of 29 nations "committed to work together to support Internet freedom and protect fundamental human rights – free expression, association, assembly, and privacy online – worldwide".
08.30 – Recetpion and Coffee

08.50 – Intro by Rufo Guerreschi and Jovan Golic

09.10 – Special keynote by Joe Cannataci, UN Special Rapporteur on the Right of Privacy.
09.25 – Special keynote by Max Schrems, world-renowned EU privacy activits

09.40 – Flash position statements by panelists with flash QAs

10.00 – Panel on CHALLENGE A: How can we achieve ultra-high assurance ICT?!
Is it feasible to provide ordinary citizens access to affordable and user-friendly complete ICT services with levels of trustworthiness that are meaningfully-abiding to the EU Charter of Fundamental Rights, as a supplement to their every-day computing devices? If so, how? What standards, standard setting and certifications processes can enable users to reliably assess their actual trustworthiness? What scale of investments are needed? How likely is it that they would sustainably be legally allowed? 
(See Backgrounder on Challenge A)

Moderator: Rufo Guerreschi

Debaters: Jovan Golic, Daniel Castro, Joe Cannataci, Yvo Desmedt, Rufo Guerreschi

11.00 – Coffee Break
11.15 – Special Keynote by Jovan Golic, on "EIT Digital and business opportunities in cyber security and privacy"

11.35 – Flash position statements by panelists with flash QAs

11.55 – Panel on CHALLENGE B: Can ultra-high assurance ICT services comply to lawful access request while meaningfully protecting civil rights?
Can providers of ultra-high assurance ICT devise complaince mechanisms to lawful access requests, voluntarily – i.e. in addition to what's required by selected jurisdictions – without significantly increasing risks for the privacy of users nor for public safety? If so, how? What are the core paradigms of such certification processes? (Backgrounder on Challenge B)

Moderator: Jovan Golic

Panelists:  Daniel Castro, Max Schrems, Zachary Goldman, Joe Cannataci, Simon Halink, Rufo Guerreschi

12.45 – QA with audience

13.00 – Lunch break

14.00 – Intro to Challenge C by Roman Yampolskiy

14.10 – Flash position statements by Challenge C panelists with flash QAs

14.40 – Panel on CHALLENGE C: Ultra-high assurance ICT and the future of AI?
How can non-governmental ultra-high assurance ICT standards, and related socio-technical and governance models, spur sustainable AI-driven economic development and foster long-term AI safety? Can ultra-high assurance ICT standards, applied to the most critical deterministic sub-systems, contribute substantially to AI safety? (Backgrounder or Challenge C)

Moderator: Roman Yampolskiy 

Panelists: John Havens, Rufo Guerreschi, Gry Hasselbalch, Joe Cannataci, Zachary Goldman.

15.40 – QA with audience

15.50 – Coffee Break


16.10 – Flash position statements by panelists with flash QAs

16.30 – Panel on CHALLENGE D: What are the national policy or international treaty options for ultra-high assurance ICT standards in critical societal domains?
What constituent processes can ensure a timely, effective and democratically-efficient implementation – by a critical mass of actors – of meaningfully-enforceable national policies or international treaties for ultra-high assurance IT standards setting and certification processes?! (Backgrounder on Challenge D)

Moderator: Rufo Guerreschi

Panelists: Joe Cannataci, Max Schrems, John Havens, Simone Halink, Zachary Goldman, Bill Pace, Jovan Golic.

18.00 -Summary of the day by organizers and QA with audience

18.45 – END

19.30-23.00 –  Dinner for panelists, speakers and special guests