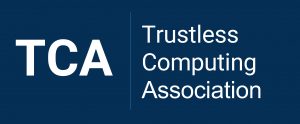 Trustless Computing Association (Previously called Open Media Cluster), lead by Rufo Guerreschi, is an independent Rome-based European non-profit research center, which aggregates with partners and advisors with globally-rare expertizes in open high-assurance IT. The Association aims to jump-start the World's most user-trustworthy computing service platform, lifecycle, and open ecosystem through 4-19M€ EU R&D funding proposals, and startup spin-offs; as well as by facilitating the creation of international ultra-high assurance IT certification body, through the Free and Safe in Cyberspace global event series.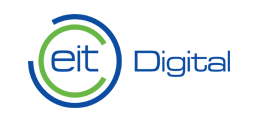 EIT Digital – Privacy, Security and Trust Action Line (PST-AL), lead by Jovan Golic, is 1 of 8 Thematic Action Lines of EIT Digital. EIT Digital, in turn, is 1 of 5 Knowledge and Innovation Communities of the European Insititute of Innovation and Technology (EIT), which has a budget of 2.7BN€ over the period 2014-2020 for close-to-market startup funding, and innovation and education programs. This is done via EIT Digital pan-European network of Co-Location Centres in Berlin, Eindhoven, Helsinki, London, Paris, Stockholm, Trento, as well as in Budapest and Madrid. The PST Action Line Leader is Dr. Jovan Golic, an internationally recognized expert in data security and cryptography. Some of the innovation & business results of the PST-AL will be presented in Brussels.


AENEAS standing for Association for European NanoElectronics ActivitieS, is an industrial Association, established in 2006, providing unparalleled networking opportunities, policy influence & supported access to funding to all types RD&I participants in the field of micro and nanoelectronics enabled components and systems.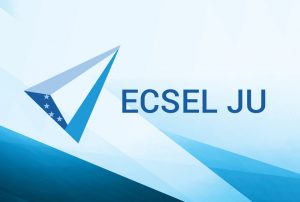 Electronic components and systems (ECS) are a pervasive Key Enabling Technology, impacting all industrial branches and almost all aspects of life. A smartphone, a smart card, a smart energy grid, a smart city, even smart governance; everything "smart" is based on integrating semiconductor chips running embedded software. They provide the fabric on which the internet runs; they give life to portable phones and tablets; they drive driverless cars and trains, fly airliners, drones and satellites. 
Rufo Guerreschi,
Executive Director Trustless Computing Association
rufo@trustlesscomputing.org Tel. +393357545620