Free and safe in Cyberspace 8th edition
In Cyberspace, we can't really choose between freedom and public safety. It is a "both or neither" challenge, whose solution is key to bringing the democracy principle into the Digital Age.
New international standards and certifications are needed to foster the wide availability and adoption of IT for human communication that finally upgrades democracy to the Digital Age by finally realizing a global democratic digital public sphere that maximizes online all our democratic values, such as civil rights, freedom of assembly, law enforcement and national security, through innovative win-win solutions.
Next June 24th, the Trustless Computing Association will gather top experts to improve and finalize the governance and the binding socio-technical principles of a new international democratic governance and IT certification body that can sustainably promote cyber peace, global democratic governance and economic development.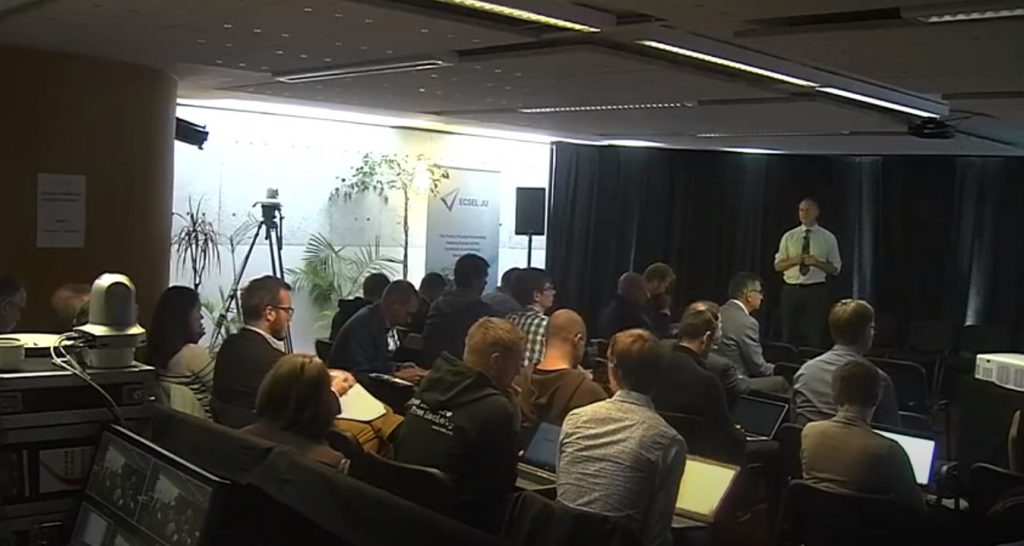 The insecurity and lack of democratic accountability of the IT systems that are currently available for communications and social engagement – to both ordinary citizens and politically-exposed individuals – have already erased our civil rights and have become the greatest threat to democracy, as last January 6th event in the US Capitol have shown.
No IT standards and certifications exist today that can ensure the required levels of security and democratic control of such IT systems, while enabling legitimate lawful access to prevent grave crimes. Single nations cannot solve a global problem, and no international initiatives exist that even try to truly tackle the issue in its many facets. Until now.
Following on the work of 7 previous editions, since 2015, on June 24th, the 8th Edition of Free and Safe in Cyberspace will gather leading IT security experts and global democratic governance experts in workshops to finalize the creation of a new international democratic governance body, that will be  suitable to manage new voluntary standards and certifications for interoperable hardware and software IT systems for human communications that can shape a democratic global digital public sphere, which will be running over ordinary Internet infrastructure and standards, along-side the apps and devices our societies have grown dependent on.
Such body will enact socio-technical safeguards, checks and balances, and win-win solutions that will sustainably maximize the affirmation of in cyberspace key western constitutional values, including the affirmation of unprecedented levels of digital personal privacy while ensuring legitimate lawful access; including the affirmation of unprecedented levels of freedom of speech and assembly, while enabling and buttressing a free market of ideas and facts. The certified IT systems compliant in its use to western national legislations and the highest private-market security standards.
To Register as Online Attendee OR to
Apply as Workshop Participant
The Trustless Computing Association is happy to announce that the 8th Edition will be held next June 24th 2021 in a hybrid format online and in-person in Geneva. It will be a special edition that will host exclusively workshops to detail a solution to Challenge D of the Four Challenges for Freedom and Safety in Cyberspace through the consolidation of the discussions and writings produced by previous editions, including the 2018 Position Paper on a Trustless Computing Certification Body.
During the 8th Edition, and the previous and following 2 weeks, we'll gather selected speakers to previous editions, Trustless Computing Association board advisors, and other IT security and international governance experts, to discuss and define in detail the governance model and statute, and the socio-technical paradigms of a new international democratic standards-setting and certification body, named Trustless Computing Certification Body.
Such governance, paradigms and statute will need to be solid, detailed and resilient enough to sustainably solve Challenges A, B and C, and ultimately bring a sane, competent and democratic governance to our most critical digital human communications systems.
On DAY 1, top IT security and global governance experts will discuss and refine the technical and governance form of the TCCB.
Jovan Golic, World-renowned cryptographer, and cofounder of the Free and Safe in Cyberspace series.
Rufo Guerreschi. Exec. Dir. Trustless Computing Association
The challenges of achieving ultra-high security for digital human communications
TBD
Participants:
-Jawad Haj-Yahya, Senior Researcher at ETH Zurich.
-TBD
Challenges of legitimate lawful access for ultra-high assurance IT.
TBD
The challenges of democratic efficiency in digital global governance
*Robert Fishkin, Deliberative Polling project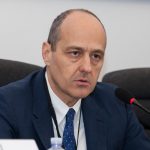 Expert in intelligence-grade cybersecurity. Founder at CEO of InTheCyber. Recently led the acquisition of Hacking team(Identified by the New York Times as one of two original makers of malware used to hack the richest person in the world. He is the organizer of italy's leading conference on Cyberwarfare, Conferenza Nationale Sulla Cyber Warfare. and Executive Vice President of European Center for Advanced Cybersecurity, EUCACS.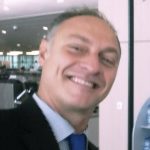 For 20 years, he has been an activist, researcher and entrepreneur, in the area of leading-edge IT security, privacy and digital democracy, and global governance. He conceived and lead a leading global conference series, Free and Safe in Cyberspace promoting new IT security certifications. He is CEO of the spinoff startup of the Trustless Computing Associaiton, TRUSTLESS.AI, building the first IT systems and open ecosystems complaint to the Trustless Computing Certification Body.  Formerly Head of EU sales of Java mobile app provisioning systems for 4thpass (bought by Motorola) till a 10M€+ 2001 sale to Telefonica. Formerly lead open source e-voting/e-democracy startup, Participatory Technologies, that sold in 3 continents.  As CEO he brought the valuation of EU 2nd largest IT/media tech park project from €3 to €21 million.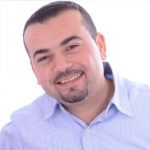 A senior IT hardware security architect, professor, and researcher with 20 years of experience. Senior Researcher at ETH Zürich in IT hardware security. Hold Ph.D in Computer Science from Haifa University, Israel. Thirteen years as System and SoC Architect at INTEL Corporation. Professor and consultant.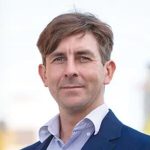 An Australian cybersecurity expert, consultant and publisher, with a wide international experience with private and public organizations, based in Italy. Currently a senior consultant at AIZOON, an EU cyber services and product entity firm building capacities and resilience in the military, private sector and public-private partnership projects. Nick is the founder and host of a cybersecurity podcast, Secure In Mind, where he talks 360° with global leaders about global cyber policy, policing and governance. He is a Principal at Eaton Square a private equity firm investing in areas of deep tech and cybersecurity. He is an active member and panelist for the European Cyber Security Organisation, the leading public sector-funded initiative to drive the EU cybersecurity economy.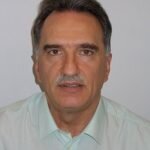 World-renowned cryptographer. Senior Technical Leader, Security Lab at Telecom Italia, and former Action Line Leader for Privacy, Security & Trust for EU EIT ICT labs. Action Line of one of 6 action lines of the 3BN€ EIT Digital, that brings leading close-to-market innovations to market through 8 specialized territorial nodes throughout the EU.

The Trustless Computing Association is a non-profit organization, based in Zurich, that has aggregated World-class partners and advisors to build open IT technologies, certifications and ecosystems that can deliver levels of trustworthiness that are radically higher than state-of-the-art.
Together with its spin-off startup TRUSTLESS.AI – based in Zurich – the association has been building (1) Trustless Computing Certification Body, a new IT security standards-setting, certification body, aimed at radically-unprecedented levels of trustworthiness, while at once solidly enabling legit lawful access and (2) building the Seevik Wallet and Seevik Net, an initial open computing base, ecosystem and IT device, compliant to such new certifications.